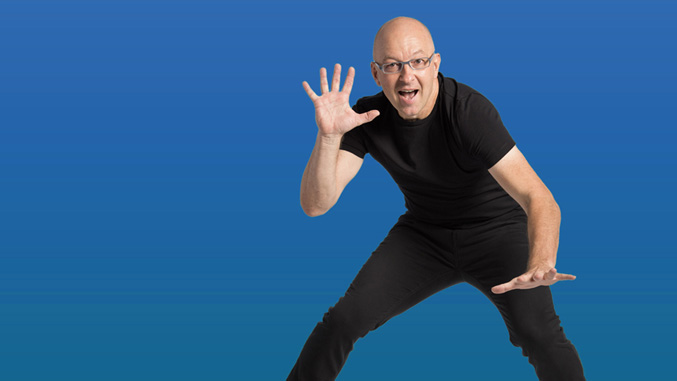 Musicoguia Magazine has interviewed Richard Filz, a Musician, author, composer and lecturer. He was born in Wiener Neustadt and after graduating from high school, Drum Set & Latin Percussion he studied at the University of Music in Vienna with Prof. Fritz Ozmec and at the Vienna Conservatory with Prof. Walter Grassmann; 1991 diploma for jazz drums with distinction; further lessons at the «Drummers Collective New York». In 2008 he completed his jazz drums master's degree at the Konservatorium Wien University with the academic degree Master of Arts (MA). 2012 doctorate at the University of Music and Performing Arts Vienna. Topic of the dissertation: «Rhythm Coaching – aspects, methods, comparison» (PhD). He has participated in several musical collaborations, performances at jazz festivals and 100 CD productions. Director and initiator of the ensemble «Richard Filz´Geräuschkünstler» which has won several prizes. Since 1997 he teaches at the J.H. Eisenstadt Conservatory; Lectureships at the Music Universities of Vienna, Graz and Salzburg; international lecturer. Further information can be found at: https://www.filz.at/index.php/bio
INTERVIEW
1. How did you become interested in learning and teaching body percussion? 
I completed my Master's studies in jazz drumming at the Music and Art University in Vienna and worked as a professional drummer and percussionist for about 15 years. During that time, I also taught at a music school and conducted workshops on Latin percussion instruments such as Congas and Bongos. Due to the limited availability of instruments for all participants, I started writing the first body percussion warm-ups and multi-voice body percussion arrangements around 1995. Later, through my work as a studio drummer, I came into contact with music publishers producing pop playbacks for e.g. flute schools. I was offered the opportunity to write my own educational material, and this led to the creation of a successful work titled «Vocal Percussion 1.» Subsequently, I authored Volumes 2 and 3 as well. Following these releases, I began receiving offers for workshops, seminars, and training sessions. Since then (around 2003), I have been conducting around 100 workshops annually with children, teenagers, adults, teachers, music students, choirs, and orchestras. These workshops mainly focus on body percussion and the Complete Rhythm Method in Germany, Austria, Switzerland, Italy, Belgium, Turkey, China, and other countries.
My teaching and authorship in the field of body percussion were greatly influenced by the German drummer and music educator, Uli Moritz. He runs a drum school in Berlin and achieves astonishing results with adult amateur percussion groups. These groups play complex African rhythms, which they learn through language and texts invented by Uli Moritz. I have adapted this method of transitioning from language and speech rhythms to drum and body percussion rhythms for my work in music education with 3 to 6-year-olds, 6 to 10-year-olds, and 10 to 18-year-olds. Attractive and age-appropriate texts are a crucial prerequisite, and fortunately, I inherited the ability to write (good) texts from my grandfather, who was the village poet in his hometown. To enhance my theoretical knowledge in music education and, particularly, to understand the ambiguous terminology in the realm of rhythm, I pursued a doctoral program at the MDW (Music and Art University of Vienna) and completed a dissertation titled «Rhythm Coaching – Aspects, Methods, Comparison.» This knowledge significantly contributed to my teaching materials «Complete Rhythm Method – Level 1 and 2.»
I chose body percussion as a learning and teaching tool because it enjoys widespread societal acceptance and has the potential to make a difference in various areas. Body percussion enhances attention, concentration, alertness, self-awareness, and body awareness, as well as motor skills and musical competence. Moreover, in group settings, body percussion fosters team spirit and a sense of belonging.
2. Do you think that German and Austrian primary and secondary music teachers give sufficient value to rhythm and body percussion in their classes? 
I cannot judge that, as I do not regularly teach at a school. I am mostly invited for one-day workshops. In informal conversations with teachers, I learn that some classes do little or no music and body percussion, while in other schools, I am received like a rockstar because the students know my YouTube videos and frequently engage in body percussion.
3. You are a very creative person and you have made many interventions for the general public in different settings. What inspires you? Who are your references to make your body percussion creations?
When I started writing body percussion rhythms and choreographies, there was no functional internet in Austria. The inspiration for many of my body percussion warm-ups, for example, «5 days a week» (YouTUBE), comes from the content of the texts. The movements, rhythms, and choreographies develop during the creative process. I had already established many sounds and rhythms in my publication «Body Percussion – Sounds and Rhythms» in 2012. Since then, I have consistently practiced and worked on new material. The intensive work with my body percussion quartet «Rhythm 4» and my solo work as a body percussion performer continually lead to new ideas and moves. Of course, there are respected colleagues who have little influence on my work (except for Uli Moritz, as mentioned above).
4. Where can we find more information about your work?
You can find information and materials on www.rhythm-one.com and www.filz.at. On YouTube, you will find numerous body percussion performance videos, workshop videos, and products.
Performance:
https://youtu.be/QfMTM4W5-5k
https://youtu.be/a2ae8wle9RU
https://youtu.be/YCV3r28xPN0
https://youtu.be/NPaosNJFsZE
https://youtu.be/1iAdPzYAnxw
Workshops
https://youtu.be/voELmEO_blc
Music Education Products
https://youtu.be/p06AMcdAcjM
https://youtu.be/sVe7ZuWBOnA
https://youtu.be/gAlxBKv3cho
https://youtu.be/UjBwEbtVHec
https://youtu.be/Kh-8FqdznEQ
https://youtu.be/CccwG1NNE6w
https://youtu.be/X2r2LRp_6jE
—————————
TRADUCCIÓN
La percusión corporal fomenta el espíritu de equipo y el sentido de pertenencia
ENTREVISTA
1. ¿Cómo comenzó tu interés por aprender y enseñar percusión corporal?
Completé mi Máster en batería de jazz en la Universidad de Música y Arte de Viena y trabajé como baterista y percusionista profesional durante unos 15 años. Al mismo tiempo impartía clases en una escuela de música y talleres con instrumentos de percusión latina (congas, bongos…). No siempre tuve instrumentos disponibles para todos los participantes, así que comencé a escribir los primeros calentamientos de percusión corporal y arreglos de percusión corporal polifónicos (alrededor de 1995). Más tarde, a través de mi trabajo como baterista de estudio, llegué a editores de música que, por ejemplo, producían reproducciones de música pop para una escuela de flauta. Recibí la oferta de escribir mi propio libro de texto pedagógico. La obra titulada «Percusión Vocal 1» tuvo tanto éxito que inmediatamente escribí los volúmenes 2 y 3. A las publicaciones siguieron ofertas de talleres, seminarios y cursos de formación. Desde entonces (alrededor de 2003) vengo impartiendo alrededor de 100 talleres al año con niños, jóvenes, adultos, profesores, estudiantes de música, coros y orquestas. Actualmente, principalmente talleres de percusión corporal y método rítmico completo en Alemania, Austria, Suiza, Italia, Bélgica, Turquía, China…
Mi trabajo docente y de escritura en el campo de la percusión corporal estuvo influenciado principalmente por el baterista y profesor de música alemán Uli Moritz. Dirige una escuela de percusión en Berlín y logra resultados sorprendentes con grupos de percusión de adultos aficionados. Los grupos de tambores tocan ritmos africanos complejos, que aprenden a través del idioma, a través de textos inventados por Uli Moritz. Adopté y adapté el método del habla o el ritmo del habla al ritmo del tambor o de la percusión corporal para mi trabajo de educación musical con niños de 3 a 6 años, de 6 a 10 años y de 10 a 18 años. El requisito previo importante son textos atractivos y apropiados para la edad. Una habilidad para (con suerte) escribir buenas letras. Lo heredé de mi abuelo, que era el poeta de su pueblo. Para mejorar mis conocimientos teóricos en el campo de la educación musical y, sobre todo, para comprender la vaga terminología en el campo del ritmo, completé mis estudios de doctorado en el MDW y escribí una disertación sobre el tema «Rhythm Coaching – Aspects, Métodos, Comparación». Este conocimiento ha fluido principalmente en mis libros de texto «Método de ritmo completo – Nivel 1 y 2».
Elegí la percusión corporal como herramienta de aprendizaje y enseñanza porque tiene un alto nivel de aceptación social y puedes usarla para marcar la diferencia en muchas áreas. Porque la percusión corporal promueve la atención, la concentración y el estado de alerta, la conciencia de uno mismo y del cuerpo, así como las habilidades motoras y, por supuesto, la competencia musical. La percusión corporal también promueve el espíritu de equipo y un sentido de unión en el grupo.
2. ¿Crees que los profesores de música de primaria y secundaria alemanes y austriacos valoran suficientemente el ritmo y la percusión corporal en sus clases?
No puedo juzgar eso porque no enseño regularmente en una escuela. Por lo general, solo me invitan a talleres de un día. En conversaciones informales con los profesores, descubro que hay clases que hacen poca o ninguna música y percusión corporal, y en otras escuelas me reciben como una estrella de rock porque los estudiantes conocen mis videos de YouTube y hacen percusión corporal con mucha frecuencia.
3. Eres una persona muy creativa y has realizado muchas intervenciones para el público en general en diferentes escenarios. ¿Qué te inspira? ¿Quiénes son tus referentes para realizar tus creaciones de percusión corporal?
Cuando comencé a escribir ritmos y coreografías de percusión corporal, no había Internet en funcionamiento en Austria. La inspiración para muchos de mis calentamientos de percusión corporal, por ejemplo, 5 días a la semana ((YouTUBE)) proviene del contenido textual. Los movimientos, ritmos y coreografías surgen en el proceso de desarrollo. Ya establecí muchos sonidos y ritmos en la publicación «Body Percussion – Sounds and Rhythms» en 2012. Desde entonces he estado practicando y trabajando constantemente en material nuevo. Sobre todo, el trabajo intensivo con mi cuarteto de percusión corporal «Rhythm 4» y mi trabajo en solitario como intérprete de percusión corporal siempre conducen a nuevas ideas y movimientos. Por supuesto que hay colegas respetados, pero tienen poca influencia en mi trabajo (aparte de Uli Moritz, véase más arriba).
4. ¿Dónde podemos encontrar más información sobre tu trabajo?
Puedes encontrar información y materiales en www.rhythm-one.com y en www.filz.at. En YouTube encontrarás numerosos vídeos sobre percusión corporal, talleres y productos.  
Performance:
https://youtu.be/QfMTM4W5-5k
https://youtu.be/a2ae8wle9RU
https://youtu.be/YCV3r28xPN0
https://youtu.be/NPaosNJFsZE
https://youtu.be/1iAdPzYAnxw
Talleres
https://youtu.be/voELmEO_blc
Productos de Educación Musical
https://youtu.be/p06AMcdAcjM
https://youtu.be/sVe7ZuWBOnA
https://youtu.be/gAlxBKv3cho
https://youtu.be/UjBwEbtVHec
https://youtu.be/Kh-8FqdznEQ
https://youtu.be/CccwG1NNE6w
https://youtu.be/X2r2LRp_6jE